I thought I would share our updated one with you here today... I think this one is my favorite yet! This continues to be an inexpensive, yet popular item of interest, especially for the little people who come to visit our table. It is always nice to have something to give children who are brave enough to meet the missionaries. Usually when we are handing them out to children, adults start asking for them too... and I love it!
This idea also works really well when we receive a "praying for you" note from a children's Sunday School class and we are writing back. These flat stickers are so very easy to just tuck into an envelope along with our letter. I love having something to give in return for those prayers!
So, please feel free to copy the idea, missionary friends. A few other ideas I've seen out there, other than the traditional prayer cards are key tags such as these, only featuring the missionary's picture and contact information: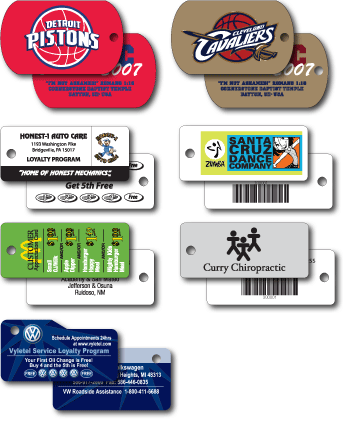 Or, how about refrigerator magnets that look like mini prayer cards? I've seen those too, and they just have a way of not getting lost as easily as a prayer card! Basically anything you can print on can be another way to leave a little reminder in homes of your need for prayers.
Whatever it is we do to get our prayer partners to remember us, the important thing is just that... getting our prayer partners to remember to pray for us. Oh, how we covet those all-important, fervent prayers of God's people calling out to Heaven on our behalf!
What unique ideas have you seen as missionary prayer reminders? I'd love to hear your feedback!